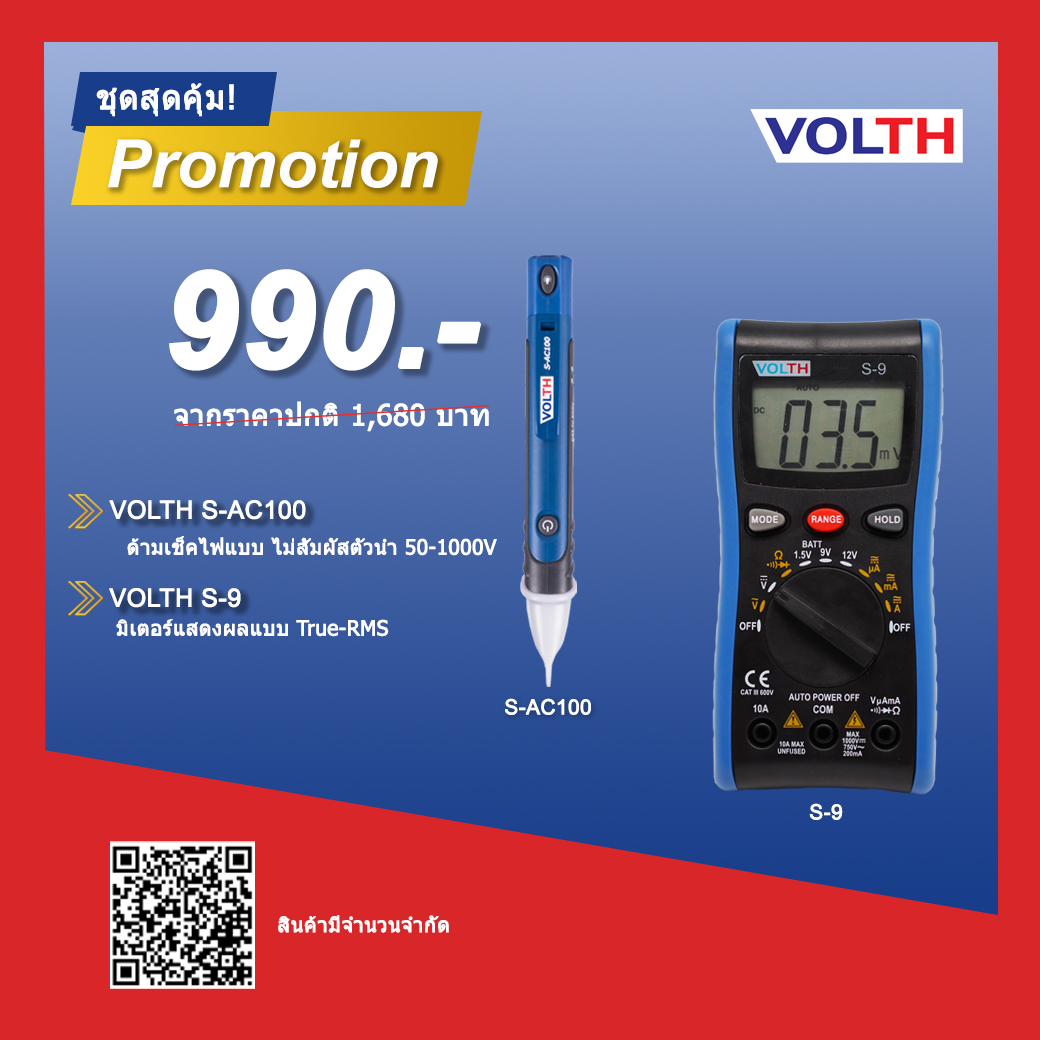 VOLTH S-9
990.00 ฿ 1,680.00 ฿ (Excluding vat 7%)
The VOLTH S-9 designed to safely and accurately troubleshoot a variety of automotive, household and shop electrical circuits.
The automatic ranging eliminate the need to dial in the correct range when making eletronic or electrical measurements included AC&DC voltage, DC current, resistance measurements, audible continuity and diode test. The protective rubber boot guard against potential drop damange. It's good for all to get the job done.
The Auto-Range has a display capacity 3 1/2 digits, 1999 counts DMM. It has the functions of polarity indication, data hold, back light, over range indication and automatic power-off. It can be operated easily and is an ideal instrument tool. This digital multimeter has been designed according to EN61010-1 oncoming electronic measuring instruments with an over voltage category (CAT II 600V) and Pollution degree 2.
Features
True RMS with Auto Range

Maximum display: 1999 Count

Automatic overload protection

AC/DC Voltage 600V

AC/DC Current 10A

Battery Test 1.5V / 9V / 12V

Resistance, Continuity test, Diode test

Large Display 46mm x 24mm

Data Hold function

Low battery indication

Auto Power off

Conforms to the safety standard of CE, IEC61010-1
Remark
Please chck stock before purchase again
Not including delivery charge