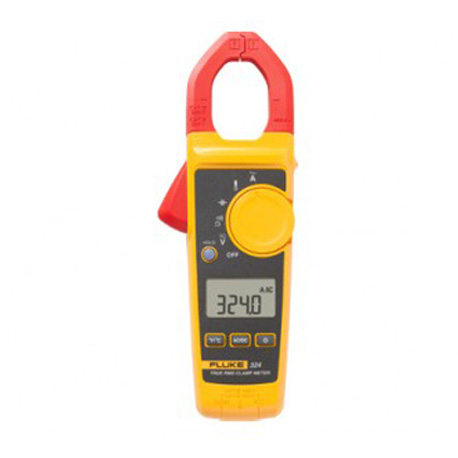 Fluke 324
8,864.00 ฿ 11,080.00 ฿ (Excluding vat 7%)
True-rms Rugged, Precise, Reliable Clamp Meters
Go to work with the best.
   The Fluke 324 Clamp Meters are designed to perform in the toughest environments and provide noise-free, reliable results users can trust 
to confidently diagnose problems. True-rms measurements and optimized ergonomics make the 320 Series Clamp Meters the best general 
troubleshooting tools for commercial and residential electricians.
Features
Slim, ergonomic design

Large, easy to read backlight display 

Hold button

600 V ac and dc voltage measurement

True-rms ac voltage and current for accurate measurements 

on non-linear signals

Resistance measurement to up to 40 kΩ with continuity detection

Temperature and capacitance measurement 

CAT IV 300 V/CAT III 600 V safety rating
Remark
Please chck stock before purchase again
Not including delivery charge