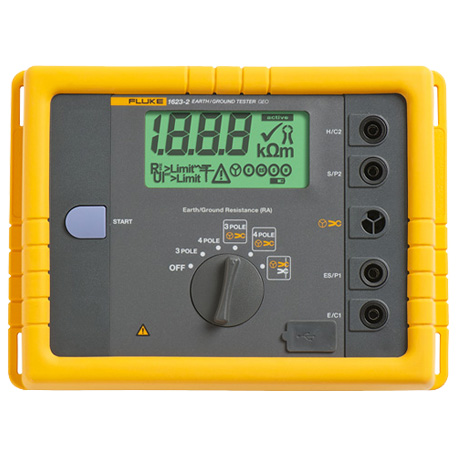 Fluke 1623-2
86,250.00 ฿ (Excluding vat 7%)
Earth Ground Testers
   The new Fluke 1623-2 GEO Earth Ground Testers offer data storage  and download capabilities via USB port. World class accessories will  simplify and speed up testing time.
Product features:
3- and 4-pole Fall of Potential, earth resistance loop testing

4-pole Soil Resistivity testing

Selective earth ground rod testing using 1 clamp

Stakeless earth ground rod testing using 2 clamps

IP56 rated for outdoor use

Professional carrying case

USB data storage and transfer
Remark  Please identify each quotation when ordering.